For goods that must remain upright during shipping, using TiltWatch indicators is the best way to detect when unacceptable tilting has occurred. As one kind of impact label, TiltWatch is used widely by lots of industries other than third-party logistics providers. Not only can TiltWatch provide warnings, but can effectively protect the goods.
What is TiltWatch?
TiltWatch is a damage detecting device that can provide receivers warnings on tilting, and there are two kinds of TiltWatch indicators, TiltWatch XTR and TiltWatch Plus respectively. The features and specifications are listed as the following.
TiltWatch XTR
TiltWatch Plus
How to activate TiltWatch indicators?
Activate at 80°
*will not activate under normal handling
.Activate at 10° increments from the 30° axis
.The 180° indicator activates when the box is fully overturned
*will not activate under normal handling
How to indicate tilt direction?
N/A
3 separate indicators
.Tilt to the left
.Tilt to the right
.Total overturn
Sensor type
Non-magnetic steel indicator
Clear plastic indicator
Humidity Tolerance
5% to 99% non condensing
5% to 99% non condensing
Temperature Tolerance
-40°F to 140°F
( -40 °C to 4.44°C)
-40°F to 140°F
( -40 °C to 4.44°C)
Arming method
Pressure-sensitive adhesive or holes to accommodate screws, nails, or staples
Pressure-sensitive adhesive exposed when liner and arming pin are peeled away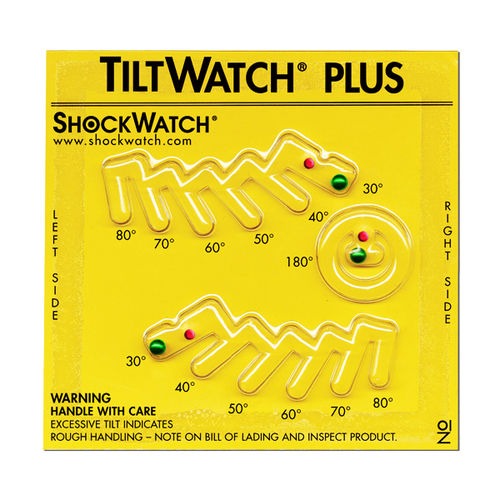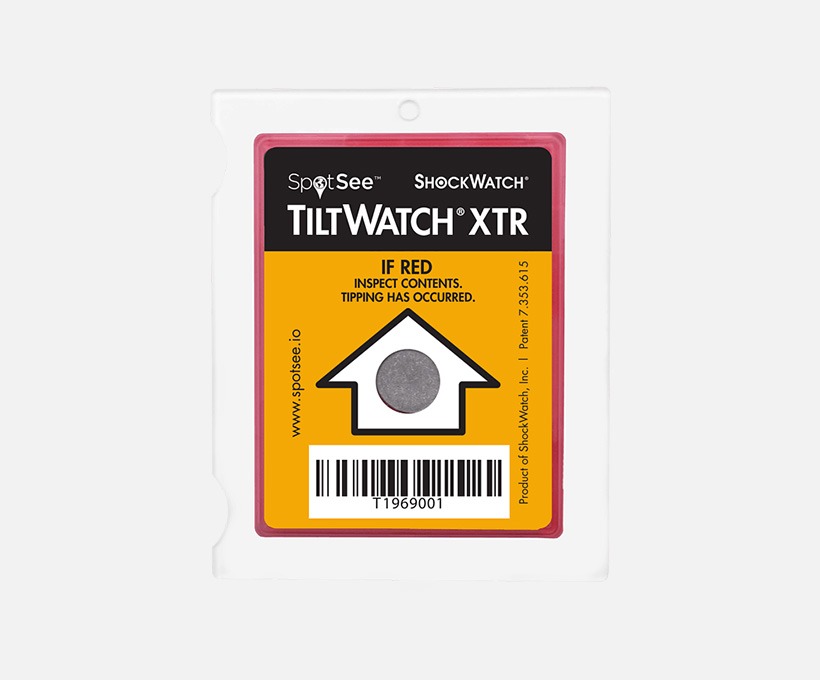 Applications of TiltWatch labels
There are several applications for the tilting detectors. TiltWatch labels do a great favor for different industries that need to transport fragile, sensitive, perishable, or calibrated goods without surrendering control of their handling to others in the supply chain.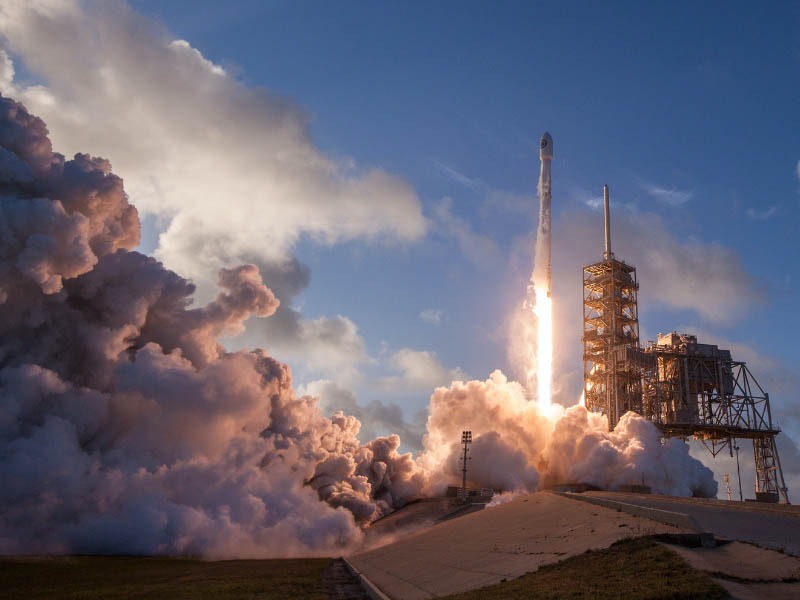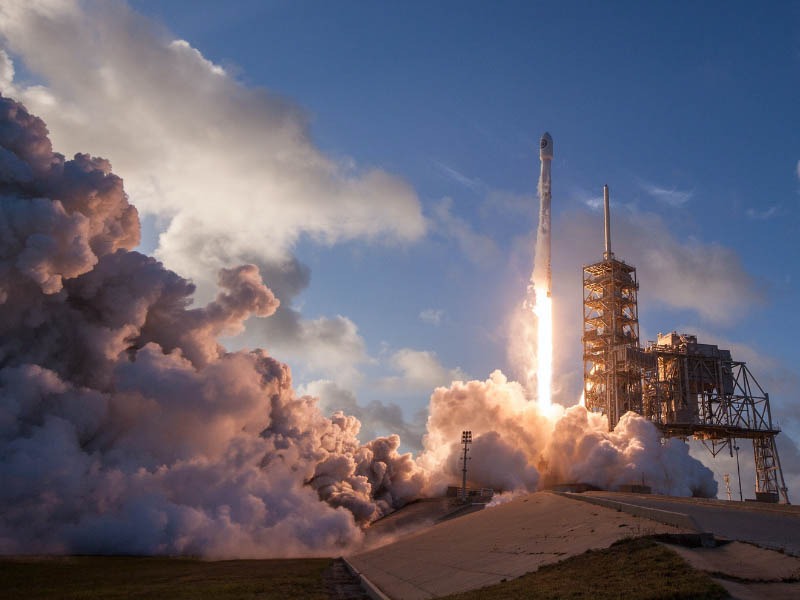 .Oil-filled water heaters
.Electronics
.Packaging/Crating
.Aerospace & Defense
.Scientific and Technical Instruments
.Auto and Truck Parts
.Heating, ventilation and air conditioning
.Appliances
.Office Equipment
.Furniture and Fixtures
.Compressors
.Computer Hardware
.Glass
.Logistics / Transport and Storage
.Industrial Equipment
.Biotechnology and Drugs
.Medical Devices and Supplies
.Construction Supplies and Fixtures
.Agriculture
.Auto and Truck Manufacturers
.Chemicals/Petro-Chemicals
.Energy and Utilities
.Consumer Electronics
.Art
.Aerospace and Defense
How to use TiltWatch labels and how do they work?
The following are the instructions for TiltWatch labels, and once unacceptable tilting or mishandling has occurred, the indicator will turn red (TiltWatch XTR) or the non-magnetic glass balls will move to indicate the tilt angle (TiltWatch Plus).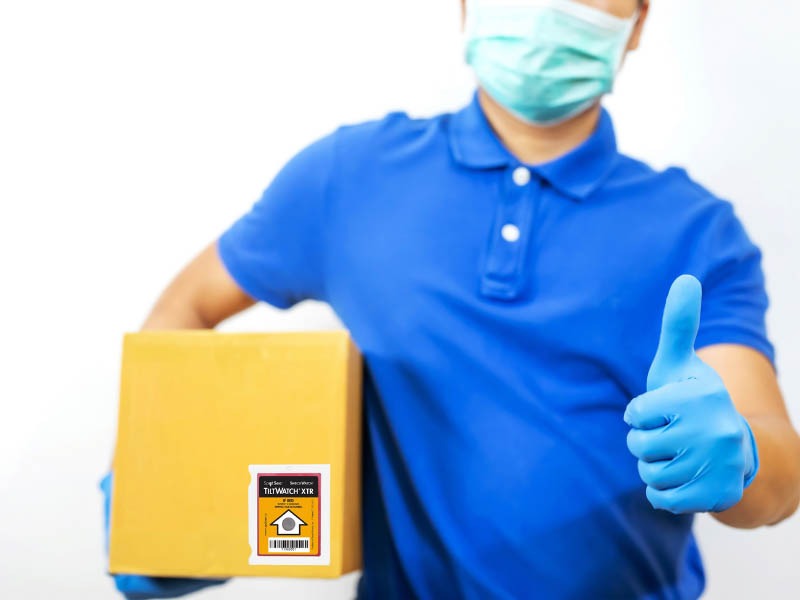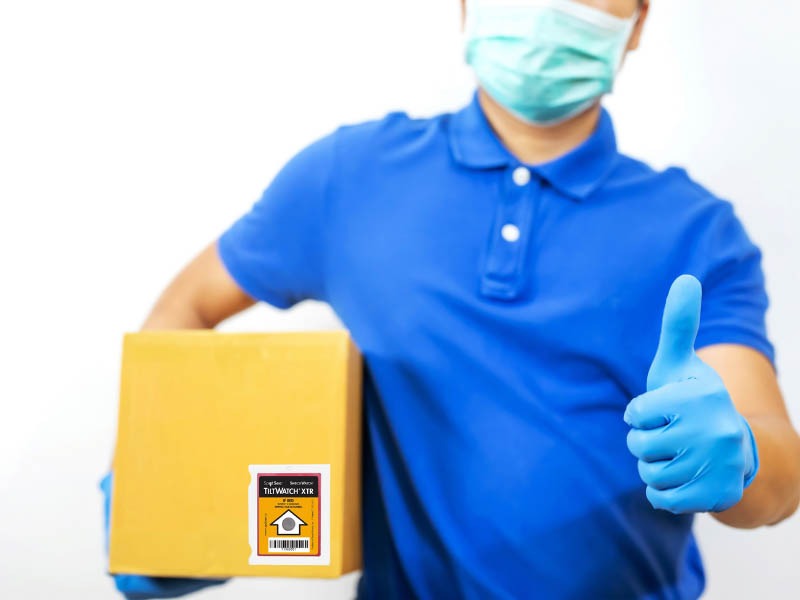 1. Remove the adhesive backing of the TiltWatch label.
2. Affix the TiltWatch label to the package of products that can be stuck on the containers or nailed on crates.
3-1.TiltWatch XTR will be activated at 80°, and the indicator will turn red, indicating that tipping has occurred.
3-2. TiltWatch Plus will be activated at 10° increments from the 30° axis, indicating that mishandling has occurred.
Benefits of using TiltWatch
(1) Indisputable evidence of tilting
As mentioned above, the activated indicator can not be reset. Once you apply the TiltWatch XTR to the package, you will get indisputable evidence of mishandling if the product is tipped.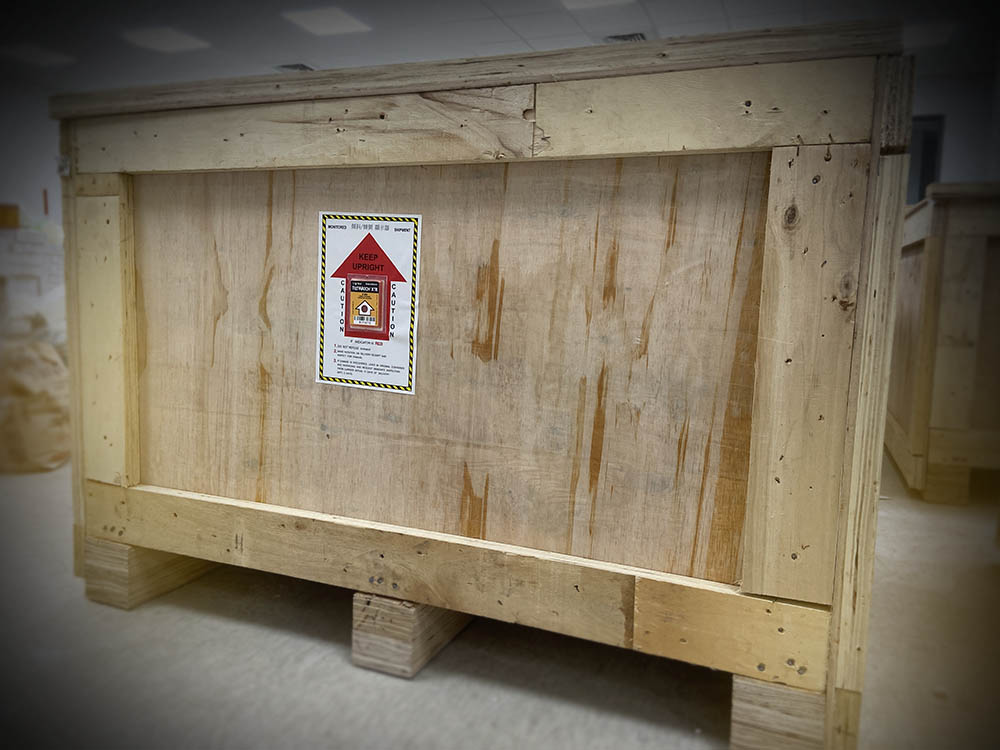 (2) The most economical solution
If there is tilting on goods that must remain upright, chances are the receiver will initiate a claim on the damaged package, which will cost you a lot of time and money. By using TiltWatch labels, you could provide documented proof for damage claims when required. They are definitely the most economical solution you can trust when tilting or overturning have occurred.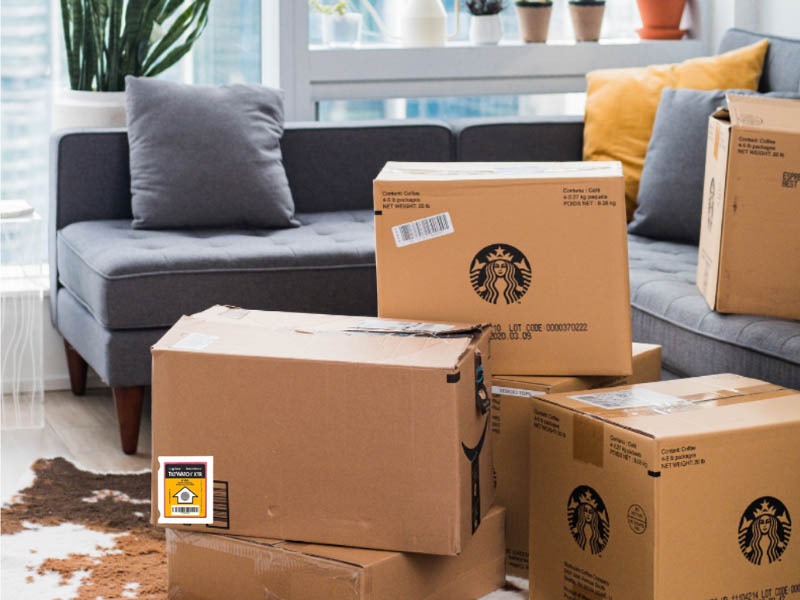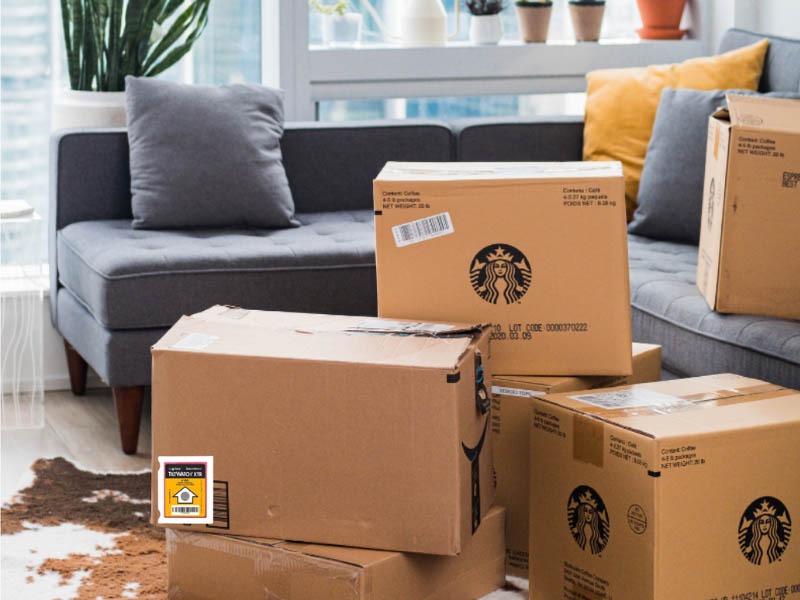 (3) Prevent tilting and ensure cargo quality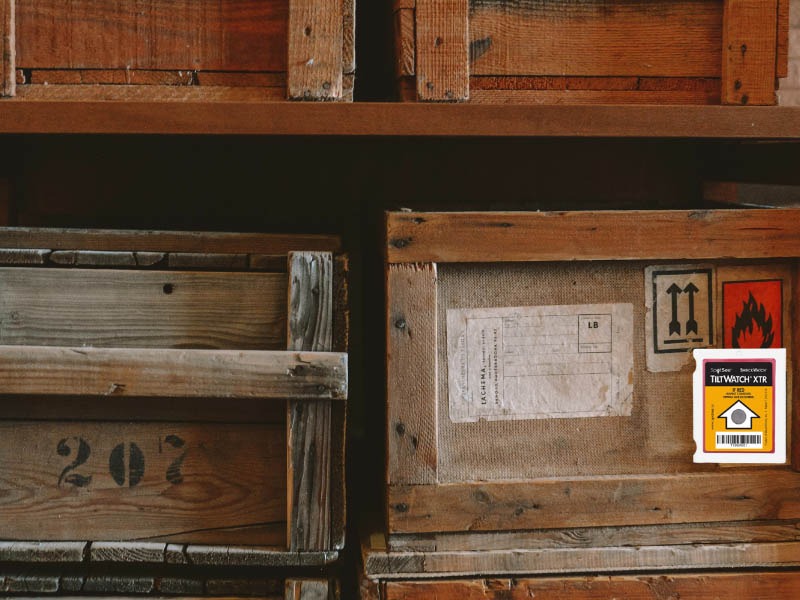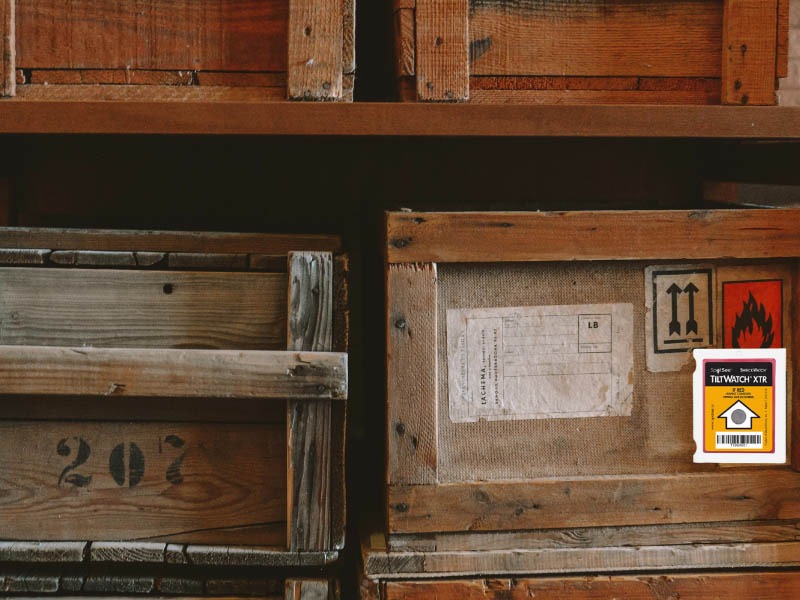 TiltWatch can not only encourage your personnel to be more cautious, reducing tilting, pinpointing trouble spots in intermodal situations, but can protect you and the carriers from false accusations by negligent shippers.
(4) Patented design
Normal movement or road shock will not activate the device because the patented design of TiltWatch XTR can well prevent false activation from random vibration.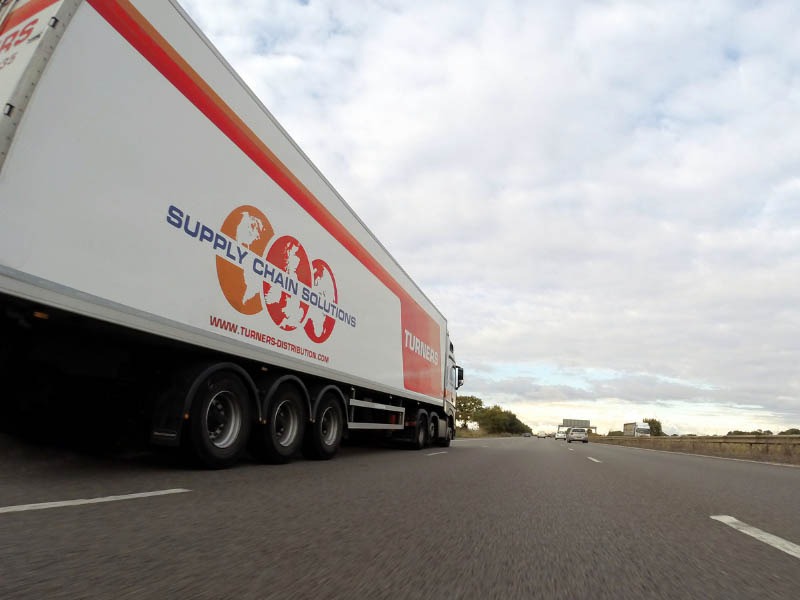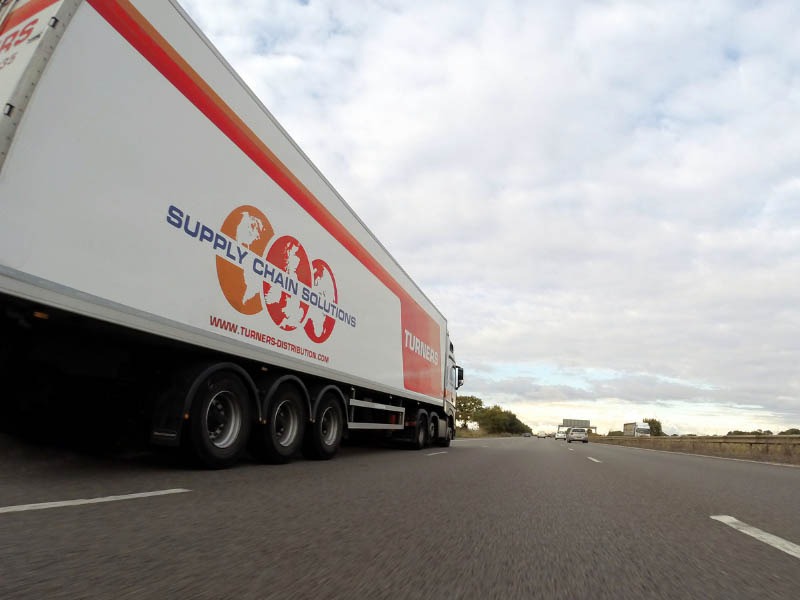 (5) Easy to install
Using TiltWatch does not require lots of labor force; what you need to do for protecting your packages is follow the instructions above and place the label on the right spot.