Description
What is ShockWatch 2 impact indicator?
ShockWatch 2 impact indicators mount to the exterior of the packaging of a shipment and visually alert everyone involved in the handling of the package that additional care is required. ShockWatch 2 is a single use go/no-go device that determines if fragile products have been dropped during transit or in storage. ShockWatch 2 is a bi directional vertical response and field armable impact indicator which eliminates activations during shipment.
Single-Use Shock Watch 2 Flags Potential Damage
The Shock Watch 2 monitors as a permanent record of mishandling once mishandling occurs during the shipment and handling cycle. Shock Watch 2 deters mishandling and reduces damage-related costs by indicating when products have been exposed to a potentially damaging impact during transit generally for larger, heavier products.
How do you use ShockWatch2?
Peel the adhesive backing from Shockwatch2 and simply stick this single-use impact indicator on the package or the component before it's dispatched. If it's red upon delivery, the package has been subjected to an impact that was above the acceptable limit threshold. Maybe it was dropped or came loose during shipping.
To make nearly 3-axis detections, apply 3 pieces of Shockwatch2 to the component on  3-axis dimensions. [ref Shockwatch 2 Help You?】Why Use Shockwatch Label? Damage Indicators, Damage Prevention & Safety Solutions]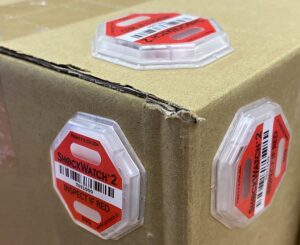 How does a Shockwatch 2 indicator work? 
Once a package bearing a Shockwatch 2 indicator or a product with a Shockwatch 2 attached is dropped or roughly handled, Shockwatch 2 reacts instantly. A piece of solid plastic moves from the middle to the upper or lower which visually brings changes from clear to bright red in the indication windows.
What is G of ShockWatch 2 impact indicators?
Each ShockWatch 2 impact indicator corresponds to "G" which means the G level that the indicator will turn bright red once the excessive impact threshold has occurred. The larger the number is, the greater the shock force required.
Which ShockWatch 2 will work best for me?
ShockWatch 2 is available in 7 g levels or sensitivities, as in 7 different colours – simply match the sensitivity of the ShockWatch 2 to the level of impact the product and packaging can withstand based on any nonoperating shock specifications that the product may have or select a ShockWatch 2 based on the weight and size of your shipment from our ShockWatch 2 Selection Guide below. The selection guide should always be used as a starting point only. The ShockWatch 2 that will be best suited to your application will also take into account product fragility and packaging.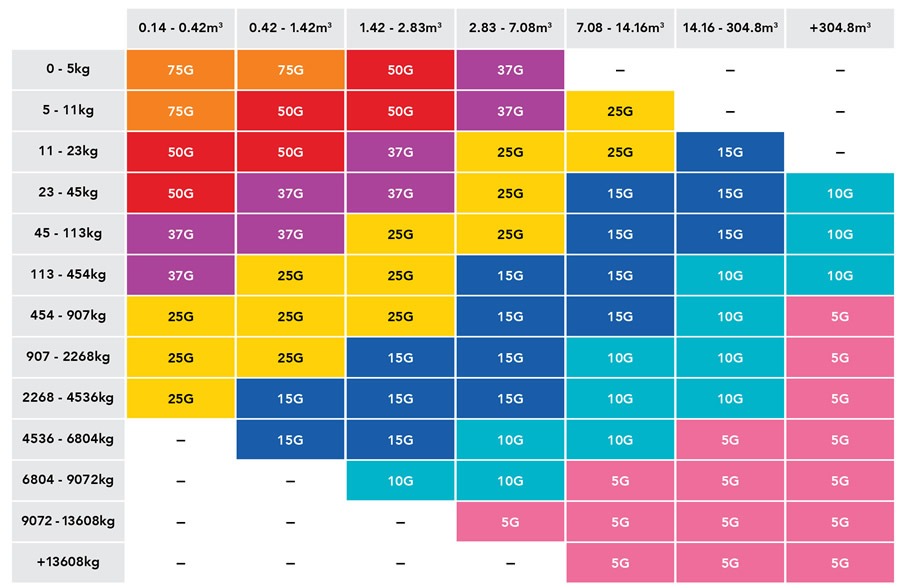 Shock Watch 2 Accessories
Shock Watch 2 Ring Labels, Companion Labels, and Alert Stickers are recommended for use with the Shock Watch 2 as additional tools that increase the visibility or the handling requirements of your package. The Shock Watch 2 is applied to the Companion Label is applied to the shipment. Shock Watch 2 Companion labels require additional cost. We also recommend Shockndicator whose companion labels are free. *Please take a screenshot of this special offer when sending an inquiry to us, otherwise the companion label will be charged extra.