Tip and Tilt Indicator gives indisputable evidence of mishandling when the object must remain upright and cannot be tipped.
When the tilt indicators detect more than 80 degrees or less, they can stick to your packaging and turn from silver to red. The tip and tilt indicator allows shippers to highlight irresponsible handling in the supply chain, as well as identify possible hidden damage items and reduce supply chain claims. It can also alert the receiver to inspect the items.
To avoid tampering and to authenticate the legitimacy of the indication, the serial number ensures that your goods have been meticulously tracked from warehouse to destination.
Global supply center provides different choices for various customers.
Fill the form below. We will send you our best price whichever you have never seen!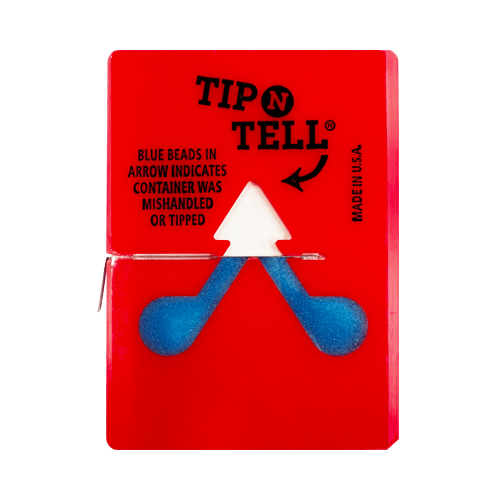 The arrow point will be blue when the indicator is tilted in a plane. Original manufacturer direct supplies assure the best price and unnecessary cost of shipping.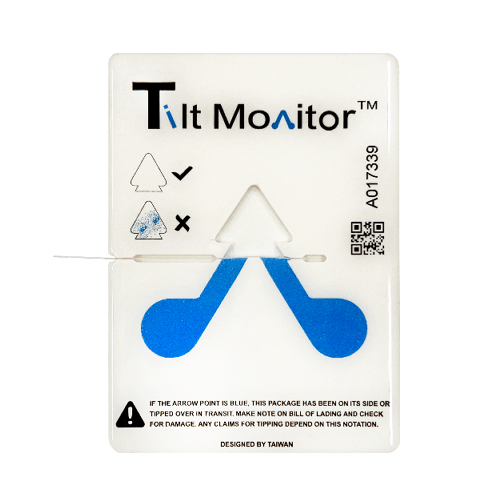 Tilt Monitor Tip and Tell Indicator
The arrow point will be blue when the indicator is tilted in a plane. Widely used in most countries. Competitive price with approved quality.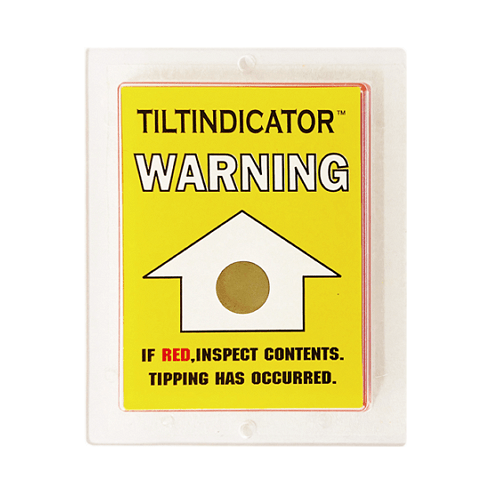 Tiltindicator, a self-making brand name, is manufactured by the original plants. The original manufacturer guarantees quality and a competitive price.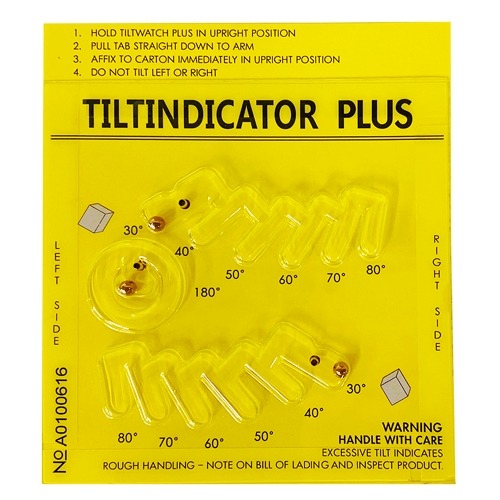 Tiltindicator Plus offers 360-degree tilt sensing and recording. It's a self-production brand named by the manufacturer.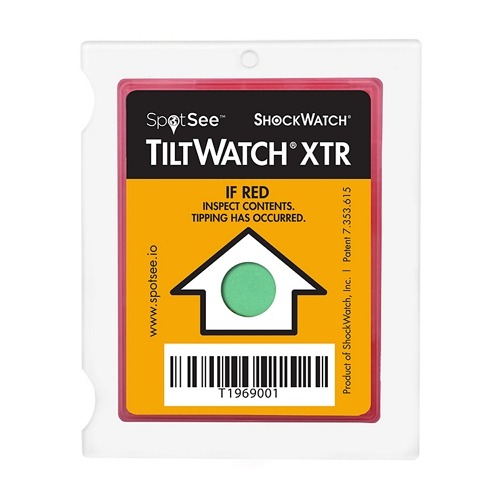 TiltWatch XTR turns red if the container is affixed to tips on its side or is completely upended. Shockwatch TiltWatch will not activate under aircraft take-offs.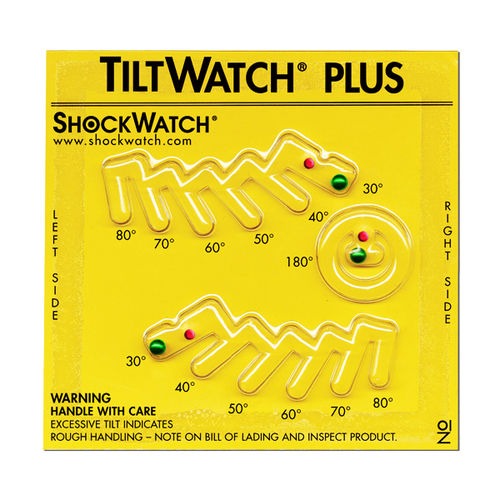 Tiltwatch Plus is upgraded from Tiltwatch XTR. The brand originates from Shockwatch. They successfully developed in the tilt monitoring field.
GET IN TOUCH
Schedule a Visit