Description
Shockindicator indicates possible damage during transit.
A highly visible Shockindicator, represents extra care required, indicates when an excessive impact occurs that can potentially damage products.
Shockindicator is composed of backing paper, shock sensor and sticker. The sensor is filled with red liquid. When your shipment is under normal situation, liquid keeps still. Otherwise, violent shock and impact exceeds its G value, then impact breaks the surface tension of liquid and releases liquid. Your customers and handlers clearly see the mark refers to shock and impact that have occurred.
Shockindicator labels are mechanically activated devices that glow bright red when impacted.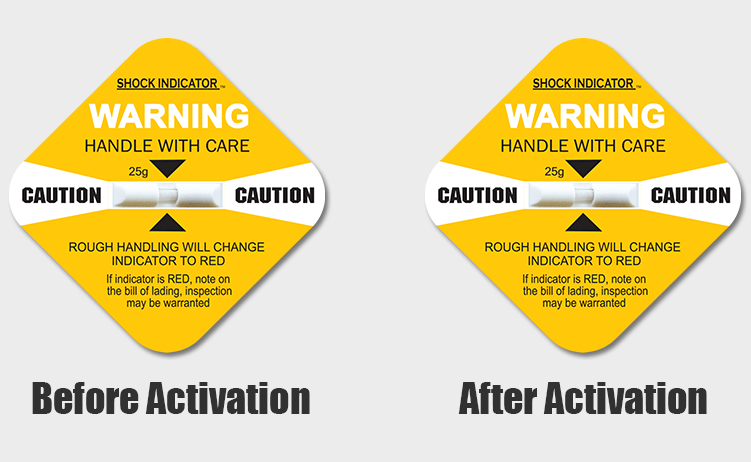 Which Shockindicator to use?
Determine the Volume of your shipping container in cubic feet ( height*width*depth )
Determine the total weight, including the item shipping, all packing material and the shipping container itself
Selection Guide
Choose the G value you need according to the volume and weight of goods.
Green=100G Orange=75G Red=50G Purple=37G Yellow=25G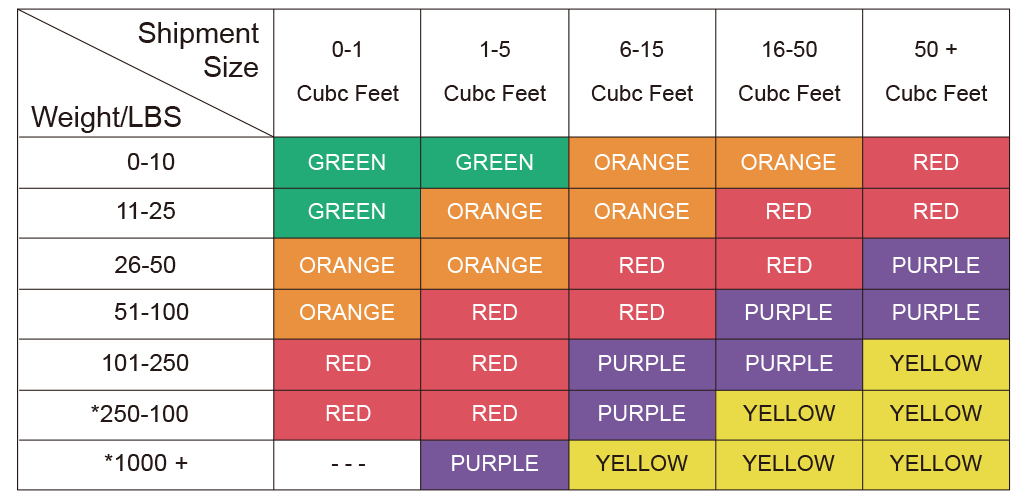 Expected Activation of Height
L-30=100G L-35=75G L-47=50G L-55=37G L-65=25G